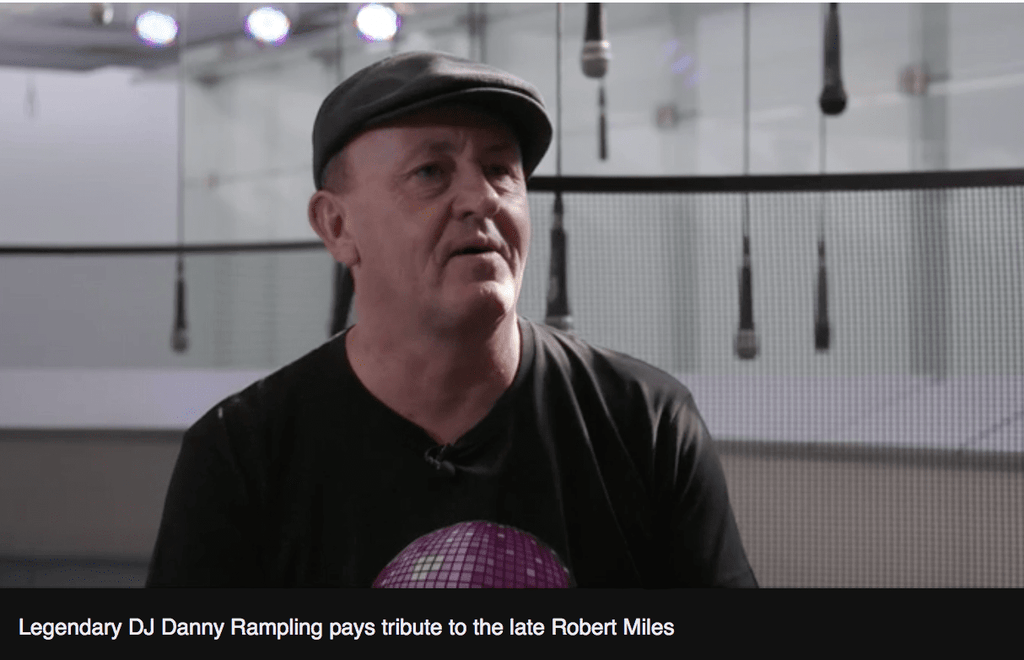 Very sad to hear that Robert Miles has died, even though "Children" got played to death it's an amazing song, so simple but nobody can deny it's not uplifting - I was in many of the top clubs of the time like Cream etc and it always used to take the roof off.
Unfortunately trance music just got worse and worse after that and somehow has morphed into this hideous EDM scene.. Funny how trance was transient (geddit??), yet house and techno has armies of dedicated followers for life - they just never properly commercialised house and definitely not techno. This is good news for me, let's keep it underground, that's where you'll find the quality.  Though I never thought I'd hear Paris Hilton drop Flash by Green Velvet, I thought there was more chance of magical carpet that could take me back to 1996  and clubs like Ministry Of Sounds, Cream, Wobble, Passion, Emporium and also ibiza.  That would be a fun little jaunt..
Anyway, back to Robert Miles after that little rant. Iconic DJ Danny Rampling who was one the protagonists of the acid house scene in the UK - with a little club called Shoom... He was interviewed about Robert Miles and he's wearing our melted disco ball design and loves it (we assume, as he bought it this week and wore it for an interview).
See Danny's interview halfway down the page, you can see the disco ball print quite clearly.
http://www.bbc.co.uk/news/entertainment-arts-39869009