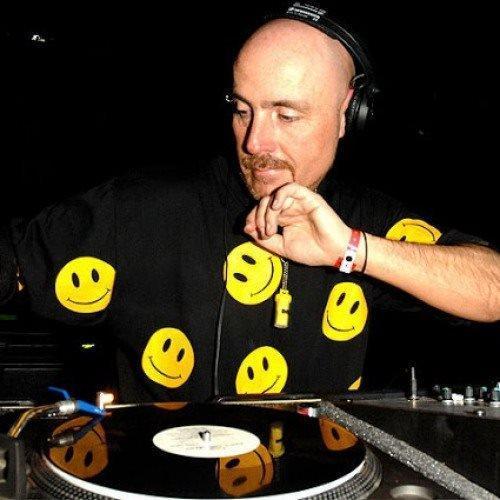 We have a really exclusive treat for you here, the concept is the same as the BBC Desert Islands Discs - you have to choose 8 songs that you would take if they were the last you would hear again, as you're stranded on an island. But our island is an Acid Desert Island Disco and it's much more fun!
So, Mark Archer is a friend of ours and you can check out some of his favourite techno tracks of all time on another blog interview with him we did by clicking here or our in  depth interview post we did here where he reveals some fascinating history about his career by clicking here... and he's kindly put together a list of songs he would choose if he was stranded on acid island!
But for our Acid Desert Island Disco, it's any genre of music - not just dance music. The music that has meant so much throughout their life. 
In Mark's words:
"This was really difficult, totally got motoring with it then started having to pick tunes out to replace with others."
Here's really given this a lot of thought, and these are eight songs that he would choose if he could only listen to 8 songs ever again. Read, enjoy and listen to the legendary DJ and wonderful person Mark Archer's choices.
He's said he could choose so many others as well, but these are what he went with after much thought - great selection of songs and some I've never heard of.
1. Chaka Khan - Ain't Nobody
A song that I've loved since it came out and have never tired of made slightly more special by it being in the film 'Breakdance', but it's taken on a new meaning since meeting my wife Nikki and was one of the songs we had played during our wedding ceremony. 
2. Judy Tzuke – Stay With Me Till Dawn
One of many songs that remind me of my dad but it's also one that has a really deep meaning. It's been used to really good effect by Mylo on his album Destroy Rock And Roll but the original is just a perfect but haunting song.
3. As One – A Short Track About Love
This track got me through a really difficult patch in my life, I used to just get in my car with this on loop and drive until everything was calmer and I could face things. I really owe a hell of a lot to this track and have told the man behind it (Kirk Degiorgio) how much it means. 
4. Loose Ends - Hangin' On A String
Probably my favourite of all the 80's R+B tunes (which is the genre of music I play most at home). There's so many classics from that era that are all amazing but everytime this just pips it, I think the pre-delay on the claps and cowbell is what does it... haha.
5. Plus One feat. Sirron - It's Happenin'
Can remember being in a massive rave and hearing everyone do the female 'ooo-oooooh' vocal and since then this has been the track that just reminds me of that early 90's era of dancing until the sun came up. Such a brilliant track that wasn't even spoiled by a certain Stoke DJ always announcing the bassline on every track after he's played this.
6. Bruce Hornsbury & The Range - That's Just The Way It Is
THE song (amongst a hundred more) that reminds me of my dad. He used to always turn the stereo up well loud when anything he really liked came on and would sing along (he was actually a singer in a band and played percussion). This track just sums him up totally and brings a big smile (and occasionally a tear).
7. The Nightwriters - Let The Music Use You
The most uplifting song from the late 80's IMO, can not fault it at all. The 727 agogo's are what got me first but that vocal and the meaning behind the track and those chords..... just brilliant.
8. Move D - Spaceckr
My most favourite Move D track (and i've got a few favourites by him) that you can absolutely lose yourself in, its a track that proper eases in and out but the power in the middle section is incredible, really takes you away when you have it on loud with your eyes closed.
Two that should have been but there wasn't space. (FP: We let Mark have two bonus tracks as he's such an amazingly nice person).
9. The English Beat - Mirror In The Bathroom
10. Gnork - Blorp 93
For his book he's chosen a Star Wars comic from 1977 (almost a book!), as like for me that film was incredible to watch as a child and also meant a lot.
Read more about his incredible career in his biography in his book "The Man Behind The Mask".
https://musicmondays.databeats.com/merchandise/mmbook002
Also, check out Mark's website to find out more at www.markarcher.co.uk